God Cares About You
- Albuquerque, NM
God Cares About You Mission serves the International District in Albuquerque, NM. The International District is a neighborhood in southeast Albuquerque.  It is centered on Central Avenue, the historic alignment of U.S. Route 66, and contains the New Mexico State Fairgrounds. The community is one of the most diverse areas of the city.  It is also one of the poorest areas in the city and has an extremely high violent crime rate. (Source: Wikipedia)
Our History
Rev. Mark T. Kluzek, now serving congregations in Iowa, started God Cares About You Mission in 2009. His passion was to preach the Gospel of Jesus Christ and to help the poor. He began the work of God Cares About You by himself, believing in the power of the Holy Spirit, through God's Word, to lead him and touch people's lives.
ORGANIZATION
---
Our Leadership
Board of Directors
---
Rev. John Hefflefinger 
Jim Kunkle 
Bonnie Conrad
Katrine Steward
Al Koschmann
Pastoral Support
Pastor Eric Robinson - Christ Lutheran Church
Pastor John Morley - Christ the Ray of Hope Lutheran Church
For by the grace given to me I say to everyone among you not to think of himself more highly than he ought to think, but to think with sober judgment, each according to the measure of faith that God has assigned.
Romans 12:3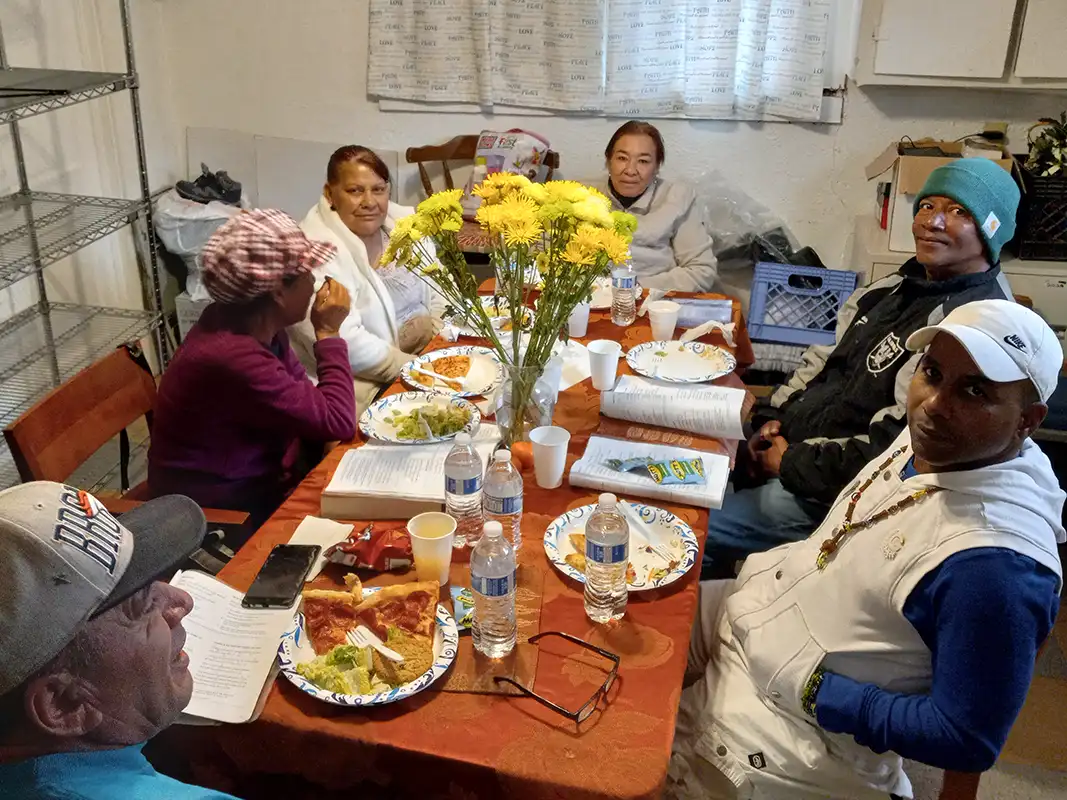 GOD CARES ABOUT YOU
---
LIVES CHANGED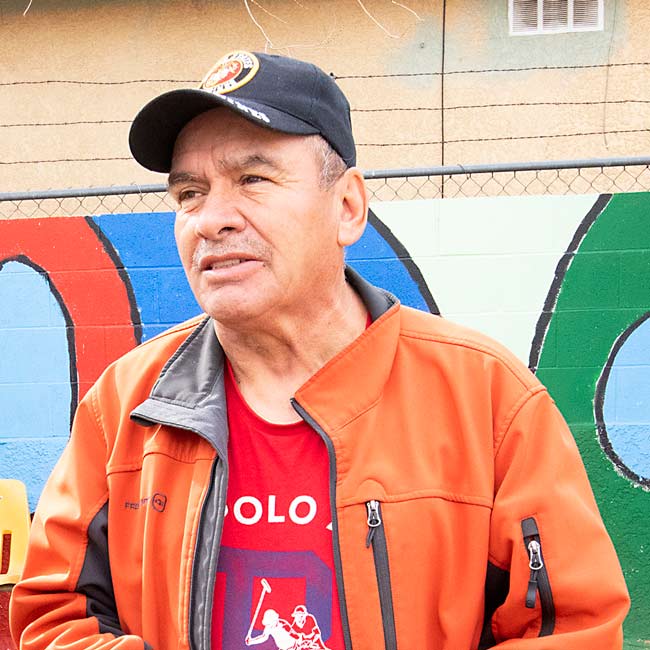 Jaime
In 2009, Jaime was invited to volunteer at God Cares About You to lead the Spanish Bible Study. Quickly recognizing his love for Christ and faith in God's word, Pastor Kluzek asked Jaime to participate in the street evangelism. A pioneering servant at GCAY, Jaime has served the Mission in every aspect. From organizing and distributing donations to sorting clothes, serving food, etc., etc., he has seen it all here. Jaime has not only seen the building of God's word, but the renovation of buildings on the campus.
Maria
Maria's has been a deep and profound connection with the Mission.  In 2016, Maria, her mom and dad began serving at the Mission.  A family affair, they were regular volunteers until 2020, when Mari's mom, Eduwigen, became terminally ill.  The family stayed home to serve her mother's needs.  With mom's passing in '21 and dad moving to Denver in '22, Maria found that being at the Mission provided a nostalgic sense of family, home, and servanthood.  Now a staff member, Maria's maternal presence warms the kitchen with delightful dishes and the courtyard with blissful laughter.  Maria's selfless service to everyone demonstrates her love for Christ.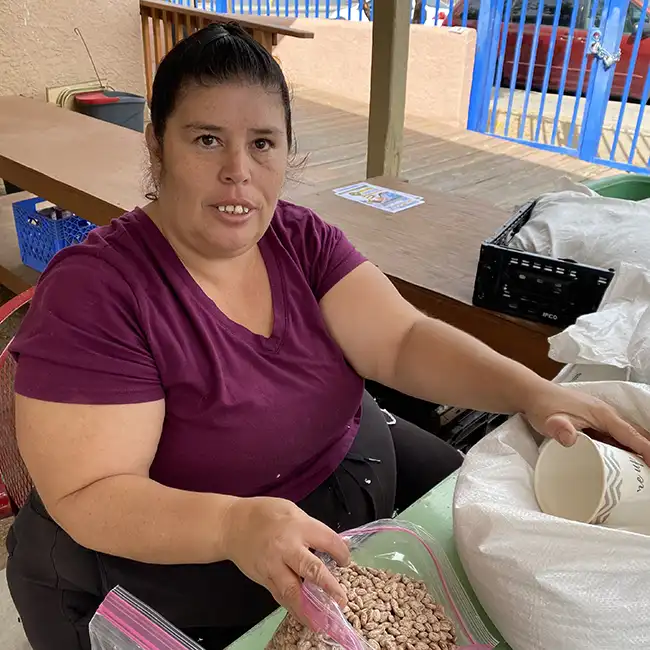 WE CANNOT DO THIS ALONE.
---
PARTNERS
GET IN TOUCH
---
Contact Us / Newsletter